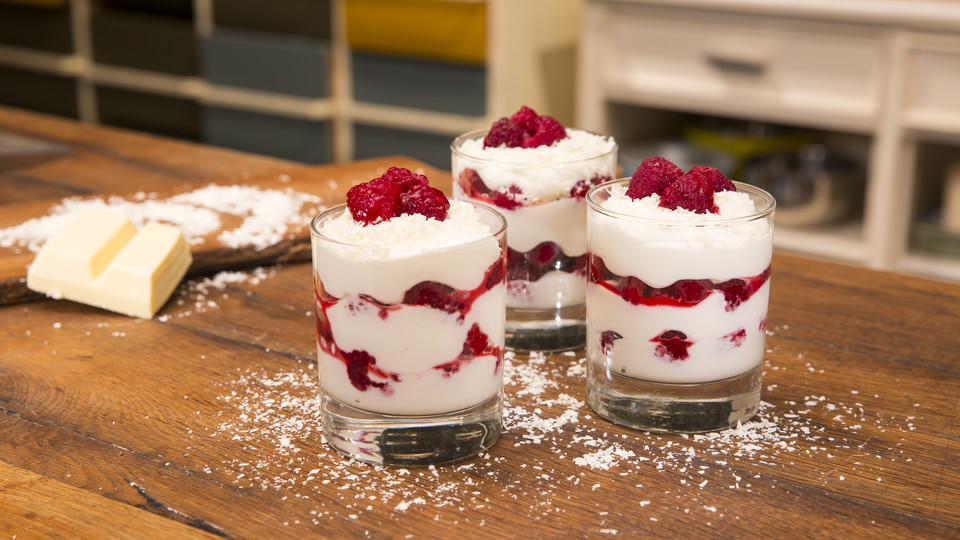 Mascarpone Raspberry Curd
Ingredients :
1.00 cup whipped cream,
200 g, whipped
2.00 cups natural yoghurt, à 150 g 250.00 g mascarpone
500.00 g low-fat quark
500.00 g raspberries, frozen, not thawed
200.00 g sugar chocolate, white, grated "
Directions
Working time: approx. 10 min. Rest period: approx. 3 hrs. / Difficulty level: simple / calorie p. P .: approx. 567 kcal quark, yoghurt and mascarpone mix well with the sugar, best use the hand mixer, so that the sugar dissolves well.
Then fold in the stiff whipped cream. Now layer the frozen raspberries and cottage cheese alternately (looks the nicest in a glass bowl). Sprinkle with the grated chocolate. Must go through at least 3 hours (because of the raspberries); Can be prepared well in the evening before and then stored in the refrigerator. Tip: If you use fresh fruits, the amount of sugar decreases! u003cdiv id=