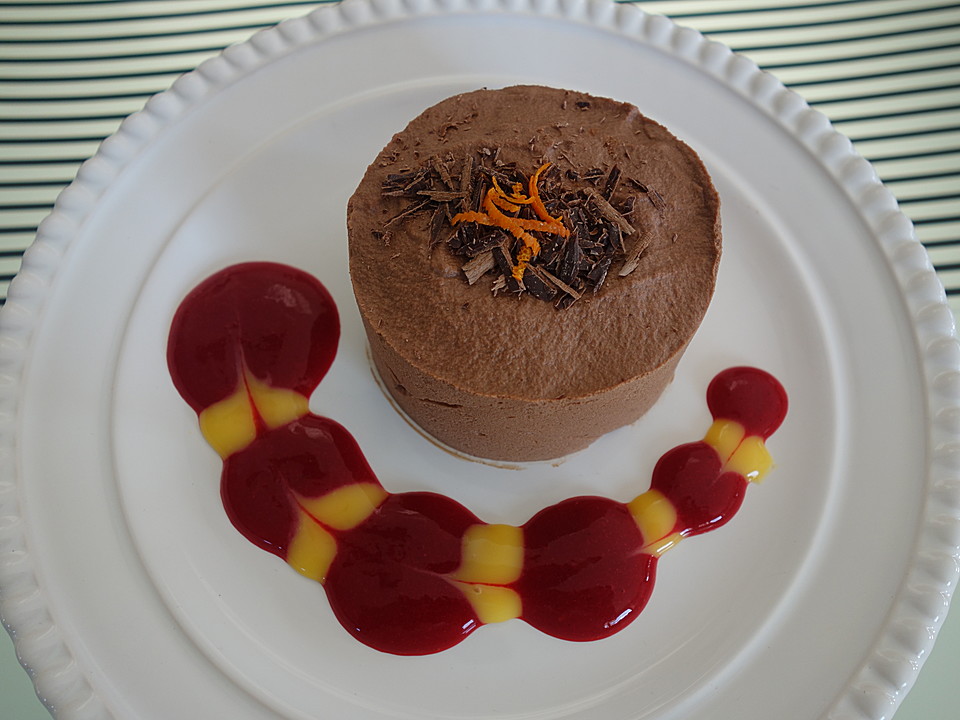 Mousse au Chocolat
Ingredients:
3,00 egg whites
2,00 cups cream, (á 200 ml)
3,00 yolk
200,00 g chocolate, bittersweet "
Directions
Working time: approx. 20 min. / Difficulty level: simple / calorie p. P .: not specified
Melt the chocolate in a bain-marie over a low heat or carefully in the microwave (at approx. 400 watts) and let it cool again. Beat the egg whites until stiff. Beat the cream until stiff. Stir the egg yolks until frothy. Add the melted chocolate.
The crowd is now pretty tough. Approximately Add 1 tablespoon of the whipped egg whites and cream and mix with the hand mixer. This will make everything a bit more supple. Now fold in the remaining protein and cream. Put in a bowl and refrigerate overnight.