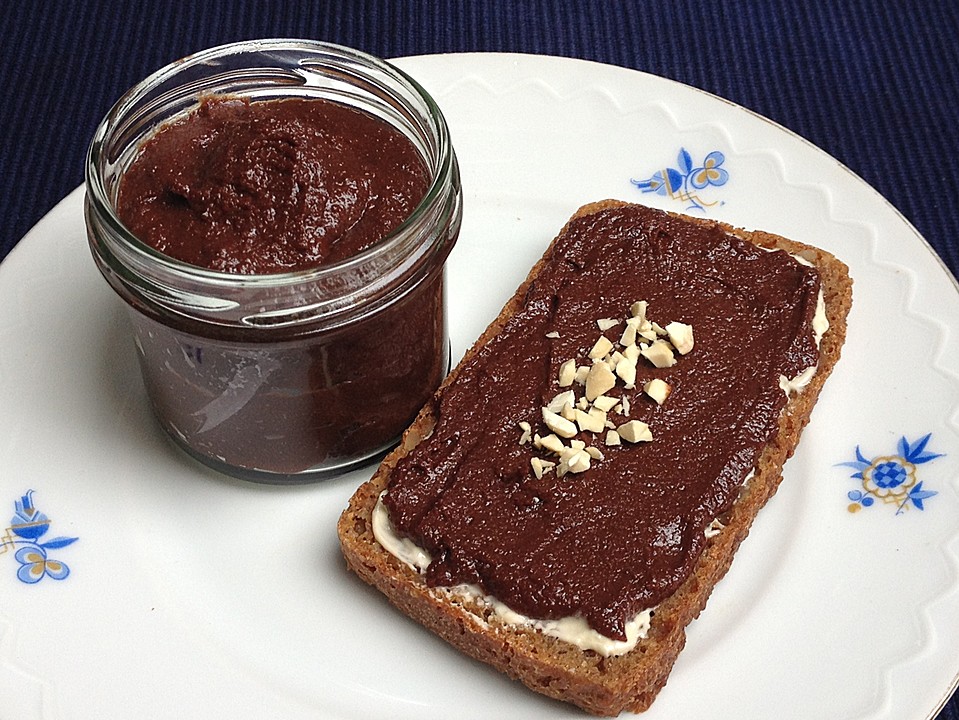 Vegan chocolate cream
Ingredients :
70.00 g date (s), dried without stone
70.00 g cashew nuts, unsalted
2.00 tablespoons margarine, vegan (eg Alsan), melted
3.00 tablespoons cocoa powder, de-oiled "
Directions
Working time: approx. 5 min. Resting time: approx. 30 min. / Difficulty level: simple / calorie p. P .: no information
The dates and cashew nuts in water approx. 30 min. soaking. Then purée with some remaining water, the fat and the cocoa powder with the blender or blender to a homogeneous mass. Depending on how strong you want the cream, take more or less water or adjust the amount of cocoa powder. The alternative to Nutella, the kids love it!
how to do? Bon Appetit. The best food site with easy and practical recipes Tricks and tasty presentations